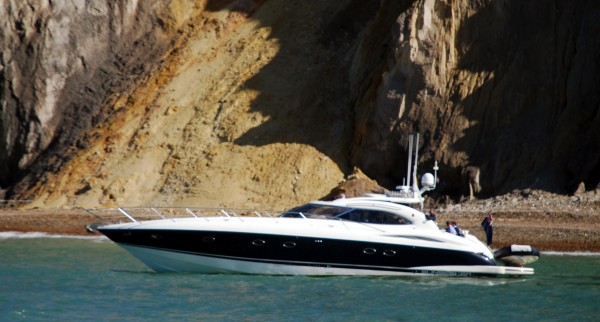 Solentmarineevents.co.uk  supply Sunseeker Motor Yachts and Boats  with Professional Yacht Crew for  corporate marine events.  Our marine events range in size from a single vessel for up to 10 guests to our most recent large event with 18 boats and 180 people on the water.  Solent Marine Events plan and manage all logistics and are renowned for efficiency and operational performance.  Our crew are experienced, attentive and friendly with positive attitudes and high standards of professionalism.  Solentmarineevents.co.uk  have excellent client feedback and a great reputation.   Our Sunseeker Yachts are glamorous beautiful and stylish with spacious accommodation above and below deck click here to watch our You Tube videos. 
Charter a luxury Sunseeker Motor Yacht for your birthday party.50th Birthday parties are our most popular private event and an exclusive day out on a Sunseeker Yacht is something that all family and friends can enjoy. Cruise The Solent and anchor in Alun Bay Isle of Wight for afternoon tea and lunch at Salty's in Yarmouth for a perfect day.  All our Sunseeker Boats  come with a Professional Yacht Crew and they are glamorous, beautiful and stylish with spacious accommodation above and below deck, click here to take a look inside our Sunseeker Boats. 

Solent Marine Events specialise in high quality, prestigious Sunseeker Motor Yachts  for Private Birthday Parties and Corporate Events.  We operate from Lymington and Southampton, Hampshire and throughout The Solent and Isle of Wight. Our luxury Sunseeker Motor Yachts are available throughout the year and are fully equipped to a very high standard.