Prestigious Car Manufacturer Corporate Event
exciting luxury brands together on the water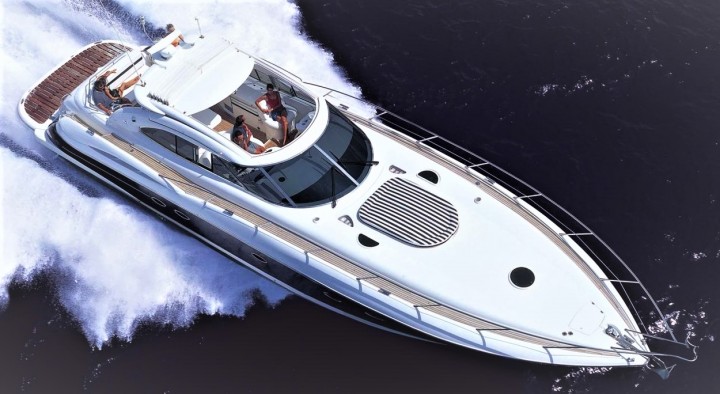 27th July 2011
Prestigious Car Manufacturer Corporate Event
Prestigious Car Manufacturer Corporate Event. Luxury high performance cars, luxury motor yacht charters and luxury high performance Sunseeker Yachts, sometimes only the best will do. Solent Marine Events were delighted to host a day in the Solent for important and prestigious clients.
The day started from Lymington, Hampshire on the edge of the New Forest, only 90 minutes from London by car or train. After the Captains safety brief we started the powerful MAN 800 twin turbo 16 litre 820 hp engines and departed the marina. The Sunseeker Predator is a large 61ft vessel with all the latest technology and navigational equipment. It is surprisingly fast for its size and indeed is probably one of the fastest large luxury motor yachts available for charter in the Solent. Our clients who are steeped in quality engineering themselves were truly impressed with our Sunseeker yachts.
The first port of call was the famous Needles Lighthouse on the tip of the Isle of Wight. On the way we sailed carefully through a large fleet of sailing boats who were clearly practicing for Cowes Week sailing regatta. We decided to follow the racing fleet at slow speed only a few metres behind them. From this vantage point our clients could clearly observe the sailing tactics and team activities on board the large sailing yachts.
One guest remarked "it's a great way to take part in the racing without actually doing the hard work…". After a fine lunch at Saltys in Yarmouth it was off for an afternoon cruise in the Solent.