Last Minute Private Hire Lymington
when you really need to get out on the water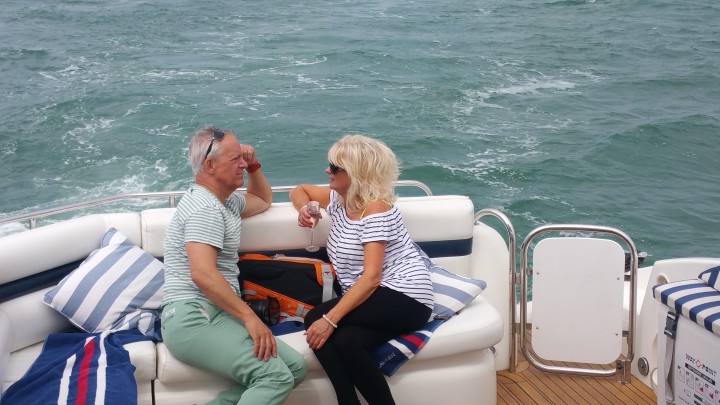 29th October 2011
Last Minute Private Hire Lymington
Last Minute Private Hire Lymington. Do you remember, can you believe the weather that weekend in mid October 2011. Scorching summer temperatures in October! A fantastic opportunity to get onto the water – but how?
Luckily Solent Marine Events were at hand to assist…. It started with a phone call late Friday afternoon around 6:30pm to our events team. A delightful French PA to a well known celebrity from London asked "Is it too late to charter a Sunseeker?" in the most wonderful accent.
Our events team were still in the office and managed at short notice to completely arrange a private day charter for 2 families consisting of 4 adults and 4 children the next day with 30 minutes.
The Needles, The George Hotel for lunch and a fantastic Solent Cruise sealed the day. The wealthy clients left after a great day on the water and have already booked a lengthy Sunseeker charter for next summer 2012. As it turned out the clients own a large Sunseeker themselves abroad and when the weather turned they just had to get out that weekend! We all love good weather.
Solent Marine Events - Private Yacht Charters for Parties and Special Occasions
Solent Marine Events are a leading events management company. We specialise in Sunseeker Motor Yachts for private charters and also supply sailing yachts and RIBS for larger parties and events. We provide a complete end to end solution for your private parties and yacht charters.
Contact Solent Marine Events on 0845 689 9887 or Request a Quote today.