Sunseeker 40M Motor Yacht Launch
London Boat Show 2016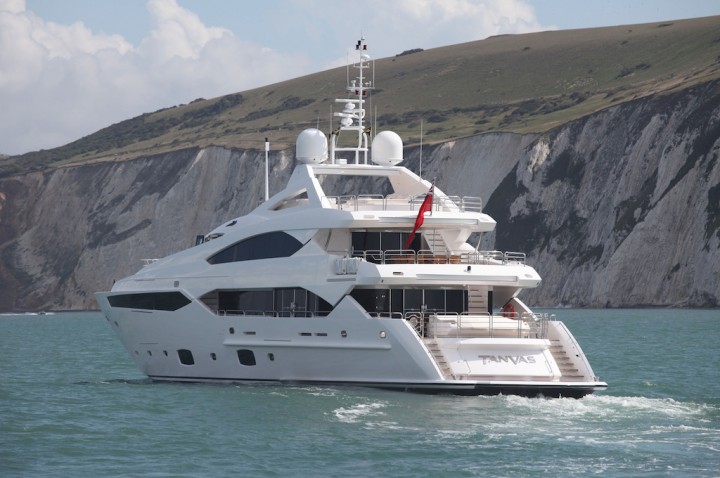 5th January 2016
Sunseeker 40M Motor Yacht Launch London Boat Show 2016.  Sunseeker International will formally launch the new 40M motor yacht at this years 2016 London Boat Show.  The 131 ft vessel is currently the largest production vessel produced by Sunseeker Poole UK.  Demand for the new Sunseeker is already established with 7 yachts already sold.   The 40M Yacht is an ideal charter vessel or owners live aboard and owners can customise the interior layout and design by taking advantage of Sunseekers Bespoke service.  We expect the 40M to come in at around 499 gross tons with a cruising range of up to 1500 miles at 10 knots and a fast crusing speed of 23 knots.
Visit the London Boat Show from 8th to 17th January 2016 and take a look for yourselves.
Solent Marine Events provide exclusive corporate and private charters in the UK and specialise in Sunseeker yachts.  Over the years we have found Sunseeker Yachts to be robust, endurable, reliable with a build quality which we believe is unrivaled.  The attention to detail and advanced design concepts utilised both on the exterior and interior demonstrates a real flair and expertise in navak architecture and yacht design.  High performance yachts that handle beautifully with fantastic spacious accommodation throughout.