Solent Marine Events Yacht Management
Three More Sunseeker Motor Yachts Added to Our Yacht Management Programme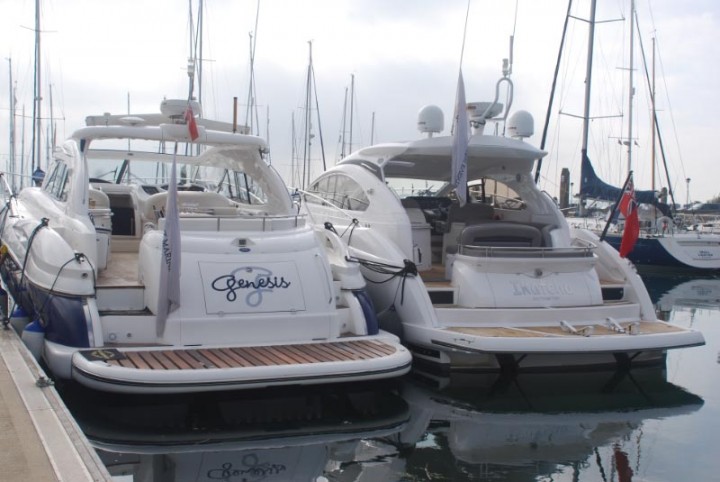 18th November 2011
Solent Marine Events Yacht Management
Solent Marine Events are pleased to announce the acquisition of 3 additional luxury Sunseeker Motor Yachts into the Solent Marine Events Yacht Management Programme. The yacht management programme is ideal for busy luxury motor yacht owners who wish to drive a revenue stream from luxury yacht charters in the Solent and Hampshire.
Solent Marine Events provide a complete charter and event management solution which ensures that the Sunseeker Yachts in our yacht management programme are maintained in excellent condition and utilised effectively on luxury yacht charters throughout the year. Luxury yacht owners don't need to worry about yacht maintenance and can rely on the professional yacht management team at Solent Marine Events to take care of their luxury yacht.
Solent Marine Events corporate clients benefit from cost effective corporate events and company days because Solent Marine Events provide a B2B solution and manage and deploy their own fleet of luxury Sunseeker Motor Yachts, there are no middle men or events companies and agencies involved. Private B2C clients similarly benefit from excellent Luxury Sunseeker Motor Yachts at reasonable prices. Solent Marine Events are responsive, professional and knowledgeable and have been in the Corporate Events Management business for more than 10 years.
Please contact Solent Marine Events on 0845 689 9887 if you would like your luxury motor yacht to be considered for our exclusive Yacht Management Programme.
Solent Marine Events - Private Yacht Charters for Parties and Special Occasions
Solent Marine Events are a leading events management company. We specialise in Sunseeker Motor Yachts for private charters and also supply sailing yachts and RIBS for larger parties and events. We provide a complete end to end solution for your private parties and yacht charters.
Contact Solent Marine Events on 0845 689 9887 or Request a Quote today.