Southampton Boat Show 2020
Sunseeker Charter Southampton Boat Show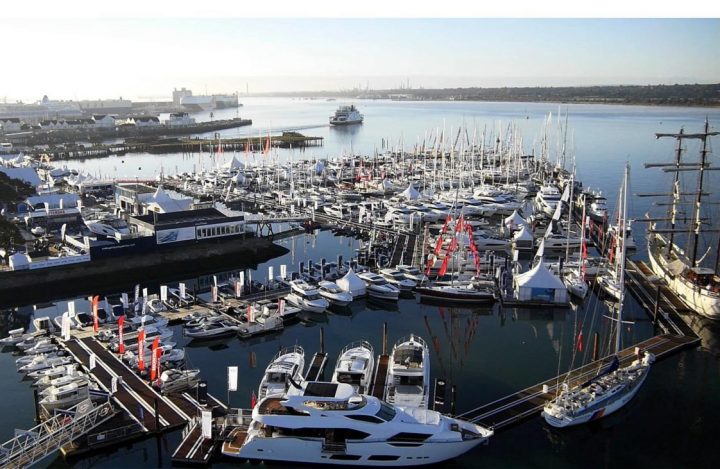 27th February 2020
Southampton Boat Show 2020
Southampton Boat Show 2020 September 11th to September 20th in Mayflower Park Southampton UK.  The Southampton Boat Show is now the UK's leading boat show after the termination of the London Boat Show, originally held at the Earls Court Exhibition Centre and later at Excel Centre in the Docklands, London. Typically, the Southampton Boat Show will attract around 200,000 visitors some serious yacht buyers' others looking for a great day out surrounded by boats and entertainment. Over the 10-day period around 616 exhibitors will take part consisting of manufacturers such as Sunseeker and suppliers of every yacht and boat component imaginable.  Luxury Sunseeker motor yachts will be displayed on the hard i.e. ashore and the larger Sunseeker yachts on the water, all are available to visit, some by appointment only. Sunseeker International Poole UK also host a VIP facility with generous hospitality on offer. The Sunseeker VIP Lounge is a great opportunity to mix with other Sunseeker owners and really get to appreciate the quality, attention to detail and service levels offered by Sunseeker Sales UK.
Sunseeker Charter Southampton Boat Show
Solent Marine Events are offering luxury Sunseeker motor yacht charters during the Southampton Boat Show 2020 which is an ideal opportunity to experience the Sunseeker brand in Southampton UK. Cruise Southampton water in style during this special Southampton Boat Show period and enjoy a great Southampton Boat Show 2020 experience on board our Sunseeker vessels.
Sunseeker Charters from Lymington and Southampton Special Offers
Visit Solent Marine Events at the Southampton Boat Show 2020 at stand e21 and speak to the team to get the very best Southampton Boat Show 2020 special charter offers.
Solent Marine Events
Solent Marine Events will be hosting stand e21 at the Southampton Boat Show 2020 from 11th September to the 20th September 2020 and look forward to welcoming our clients new and old. Benefit from our fantastic Sunseeker yacht charters in Lymington and Southampton UK and our increasingly popular Sunseeker Yacht Services Programme across the UK and Europe. As Sunseeker specialists Solent Marine Events have the experience and expertise to support your Sunseeker ownership.