Sunseeker Charter to The Hut Colwell Bay
Luxury Sunseeker Trips from Southampton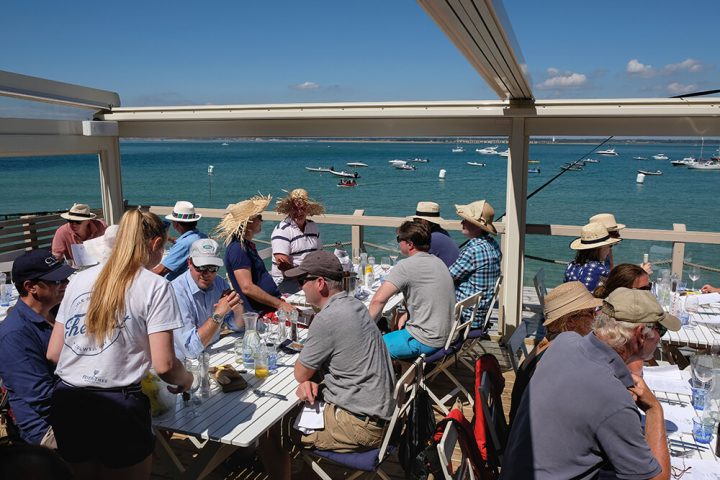 Sunseeker Charter to The Hut Colwell Bay
Sunseeker Charter to The Hut Colwell Bay.  Book a Sunseeker charter from Southampton to The Hut and travel to this great seaside bar and restaurant in Style.  Join our Sunseekers in Southampton which is easy to get to by road and rail and depart for a great Sunseeker experience.  Cruise down Southampton Water taking in the sights and enjoy a relaxing trip in preparation for a great day out at The Hut.
The Hut Colwell Bay
The Hut is a beach restaurant with stunning views over the West Wight.  It is best reached by boat although land transportation is available from Yarmouth Isle of Wight, which is only a few miles away. The Sunseeker Yacht will anchor close to The Hut in Colwell Bay and guests can relax on board enjoying the beautiful scenery before disembarking to travel via water taxi to The Hut.  The Hut provides a number of small Ribs and guests are required to cross over from the Sunseeker into the Ribs..
Special Sunseeker Charter Hut Packages
Solent Marine Events offer an all inclusive Hut Sunseeker Charter for up to 10 guests.  Contact us for more information and prices. For larger parties we supply 2 or more Sunseeker Yachts which anchor alongside each other in Colwell Bay, close to The Hut.  Guests are free to mingle between our vessels while at anchor.