BMW Company Event
bespoke corporate days on the water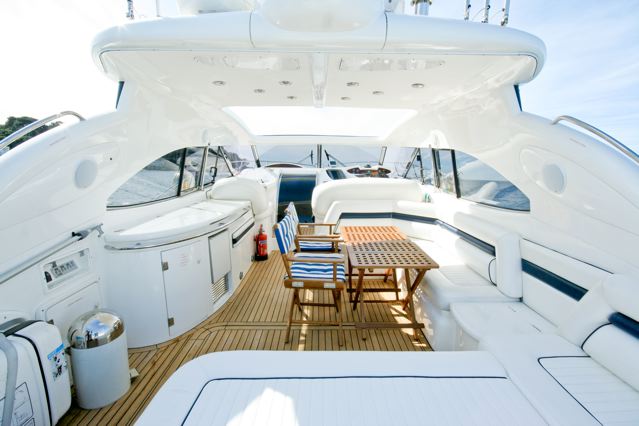 26th October 2011
BMW Company Event
BMW Company Event. A day in late October 2011 started with a crisp beautiful morning as we started the powerful MAN 800 engines on a luxury Sunseeker Predator motor yacht. As the hostess let go the ropes the captain gently eased the 61ft vessel out of the dock.
By the time we sailed down the Lymington channel the engines had warmed up and we opened them up to start the cruise to Southampton, Ocean Village Marina to pick up our BMW corporate clients.
Weighing in at 30 tons and cruising at 35 knots, the Sunseeker is an awesome sight as it motors down the Solent, probably one of the largest, most expensive and powerful charter vessels in the Solent.
After a skilful manoeuvre we moored in the marina. Our corporate guests arrived to a wonderful continental style breakfast in the warm sunshine, the perfect start to a perfect day.
Later we cruised to the famous Needles, Isle of Wight for photo shots, then to the George Hotel for lunch. In the afternoon we called into Cowes and then a fast cruise to Ocean Village – another great Solent Marine Events Experience.