The Hut Colwell Bay Sunseeker Charter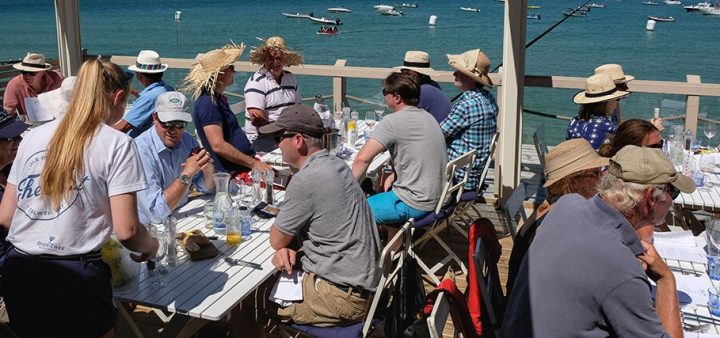 10th July 2019
The Hut Colwell Bay Sunseeker Charter
The Hut Colwell Bay Sunseeker Charter from Solent Marine Events. Our clients came to Southampton from London by car. The party of 22 guests was a mixture of UK residents and a number of people from all over the world, colleagues, clients and potential customers out on the water for a great trip to The Hut in Colwell bay, Isle of Wight. Solent Marine Events provided 2 identical 61ft Sunseeker Motor Yachts for a luxury excursion to The Hut.  The vessels set of down Southampton Water passing 5 very large cruise liners which were docked in Southampton and getting ready for their next international voyage. Speeding through the Solent at almost 40mph the impressive Sunseekers made their way towards Hurst Castle, clearing Fort Albert and rounding off their approach into Colwell Bay and The Hut. After anchoring in Colwell Bay the guests were transferred into the waiting Ribs to be dropped off at The Hut. A great luxury Sunseeker start to a great day out at The Hut.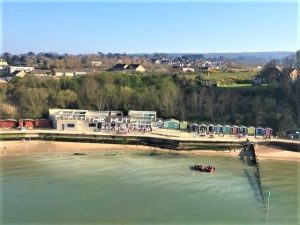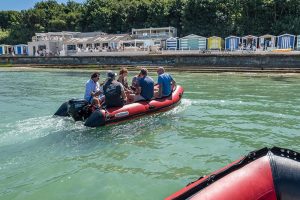 Corporate Entertainment for Clients
Corporate entertainment for clients aboard our wonderful Sunseeker Motor Yachts. Solent Marine Events are a long established Sunseeker yacht charter specialist company. We provide luxury Sunseeker vessels for corporate entertainment for clients. When only the best will do and you want to impress your guests contact Solent Marine Events and hire a luxury yacht for your next corporate entertainment event.