Corporate Incentive Rewards
Sunseeker Yacht Hire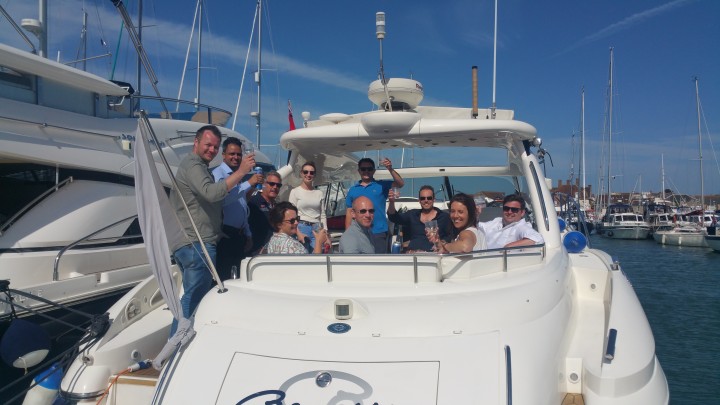 Sunseeker Hire Corporate Incentive Rewards
Sunseeker Hire Corporate Incentive Rewards. Charter a Sunseeker Luxury Motor Yacht for a corporate incentive reward scheme. Many of our clients have hired a luxury Sunseeker motor yacht and provided a day out on the water for high performance employees and their significant others. Solent Marine Events provide luxury Sunseeker Yachts there are no limitations on numbers. Previous events have ranged from 10 guests to 180 people out on the water for a high speed experience.
Corporate Team Building
Corporate Team Building on Sunseeker Yachts is great fun. Usually meetings are held in the morning and then its out on the water on our Sunseekers for the afternoon. Lunch is available at numerous venues on The Isle of Wight and also in Lymington. Typical favourites are The Hut Colwell and The Haven Restaurant Lymington. Contact Solent Marine Events for further details.
Corporate Incentive Rewards
To discuss your requirements and plan a corporate incentive reward day
Contact our events team on 0845 689 9887 today.