Cowes Isle of Wight
Sunseeker Yacht Charter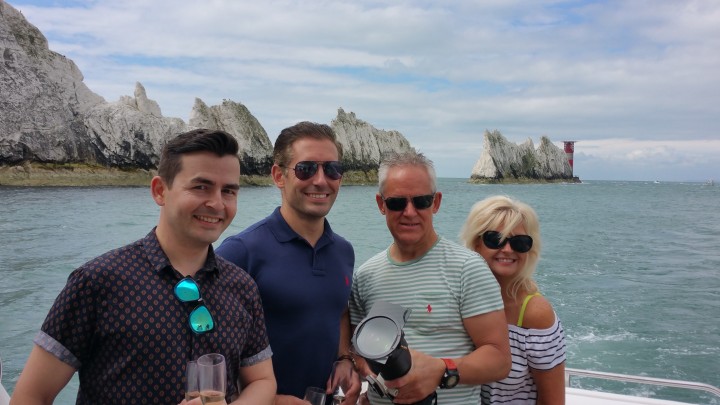 Sunseeker Yacht Charter Cowes
Sunseeker yacht charter Cowes Isle of Wight. Cowes is ideally situated in The Solent and is a key destination for our Sunseeker yacht charters. Numerous idyllic bays and rivers provide the perfect sheltered cruising ground for a relaxing day out on the water. Sunseeker yacht charter Cowes is one of our favourite and most popular destinations and most of our guests usually lunch at some of the great venues close to the picturesque harbour.
Sunseeker Yacht Cruising in Cowes Isle of Wight
Sailing into Cowes on board a luxury Sunseeker Motor Yacht is a fantastic experience. Pass between the outer breakwaters past the Royal Yacht Squadron and motor slowly up the beautiful Medina River. Cowes Yacht Haven lies to starboard and East Cowes and Osborne House to port. Next up is Shepherds Wharf home to the famous J Class yachts and some of the UK's finest yachtsmen. Proceed past East Cowes Marina and arrive up to the Folly Inn a fantastic restaurant which effectively can only be reached by sea. Moor in the middle of the river and travel ashore by water taxi. Dine by the river with the beautiful Sunseeker Motor Yacht moored elegantly in mid stream. Join Solent Marine Events for a great day on the water.
Sunseeker Yacht Charter Cowes
To hire a Sunseeker in Cowes and for further information about Sunseeker yacht charter Isle of Wight please
Contact Solent Marine Events on 0845 689 9887