Chinese 40th Birthday Party
40th Birthday Party on a Luxury Sunseeker Motor Yacht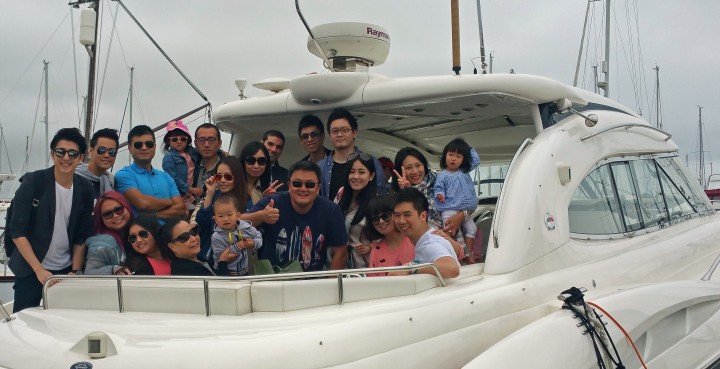 17th July 2016
Chinese 40th birthday party
Chinese 40th birthday party.Solent Marine Events were delighted to host a special 40th Birthday party for 22 of our Chinese guests in The Solent on board two of our luxury Sunseeker Motor Yachts.Guests had travelled from London, Beijing, Shanghia and Taiwan to join this exclusive private party. Solent Marine Events laid on a luxury coach in The City of London to pick up the guests and transport them to Lymington Marina where the luxury Sunseeker Yachts were waiting. Lunch was held in Salty's Restaurant in Yarmouth Isle of Wight and our Chinese friends really enjoyed the famous Salty's Cod and Chips as experienced by some well known members of the Royal Family.
Solent Marine Events
Solent Marine Events are specialists in Sunseeker Motor Yacht Charters for private parties, anniversaries, birthday parties and special occasions with family and friends. Although our guests spoke excellent English Solent Marine Events provided Mandarin speaking staff for this important occasion.