UK Staycation 2020 Covid-19
Stay Safe in Style Sunseeker Charter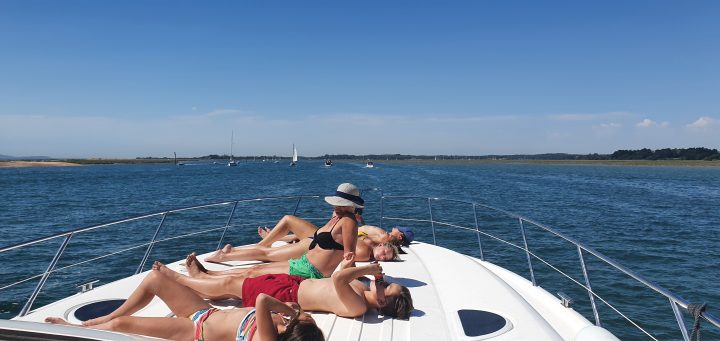 22nd July 2020
UK Staycation 2020 Covid-19
UK Staycation 2020 covid-19 stay safe in style Sunseeker charter a luxury motor yacht this summer.  Social distance with friends and family on board one of our luxury Sunseeker motor yachts with Solent Marine Events.
Escape to your Sunseeker Hideaway
Escape to your Sunseeker hideaway and social distance in style on board a luxury Sunseeker Yacht Charter. UK Staycation 2020 Covid-19 restricts all of us however, benefit from the beautiful weather on the high seas with family and friends the perfect combination for a great time with Solent Marine Events. Dine at The George Hotel Yarmouth Isle of Wight or lunch at The Hut in Colwell Bay Isle of Wight and join the jet set.
Social Distance in Style
Social Distance in style on a Sunseeker yacht. Lockdowns are easing and Covid-19 restrictions are gradually lifting in the UK. Solent Marine Events are pleased to offer fantastic Sunseeker charter opportunities in The Solent.