Summer Holiday Destinations UK
Sunseeker Yacht Charter Southampton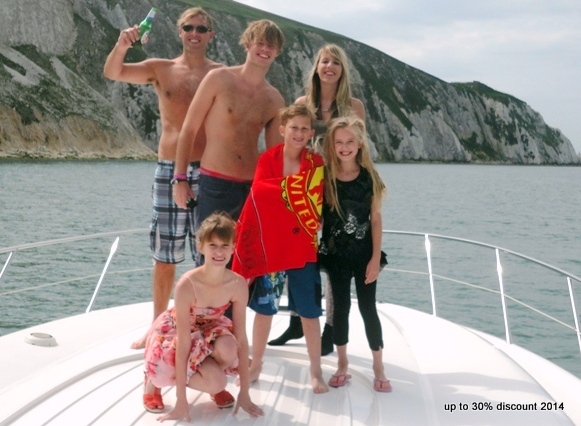 12th March 2020
Summer Holiday Destinations UK
Summer Holiday Destinations UK discover the beauty of the UK this summer 2020 from the comfort of a luxury Sunseeker motor yacht. Cruise the azure waters of the Solent and the south coast of England and enjoy unique UK holiday destinations. If you are travelling together or with the family, you will find an enormous amount of quality options to keep everyone entertained on board our beautiful Sunseeker motor yacht charters. Visit breath-taking lakes, rivers and secluded bays around the UK this summer, explore the famous Jurassic coast a UNESCO world heritage site that extends more than 150 miles along the South coast of England.
Sunseeker Yacht Charter Southampton
Sunseeker Yacht Charter Southampton are centrally located in the heart of this bustling maritime city. Beat the travel restrictions, extensive airport security and health checks this summer and holiday with Solent Marine Events. Our Sunseeker yacht charter holidays can range from a great day out in The Solent with family and friends to an exclusive luxury holiday cruise package. Visit some of the finest restaurants and venues in the UK and enjoy a taste of the jet set lifestyle this year.  Located only around an hour from central London and within easy reach of Southampton Airport and Southampton Central Railway.
Yarmouth, Isle of Wight
Located on the western tip of the Isle of Wight and close to Colwell Bay and The Hut Yarmouth offers a quaint old-world style fishing village with numerous high-quality restaurants. Boasting the Uk's only coastal national park, dramatic beach scenery and historical rock formations such as The Needles. Yarmouth is the perfect holiday destination for a Sunseeker yacht charter adventure this summer.
Solent Marine Events
Solent Marine Events provide luxury Sunseeker motor yacht charters and also summer holiday destinations UK for 2020. Book early to secure your reservation this year as more and more UK residents are opting for unique summer holiday destinations in the UK. Contact Solent Marine Events we are pleased to offer great holiday packages tailored to meet your requirements.