The Hut Sunseeker Charters
The Hut Colwell Bay Isle of Wight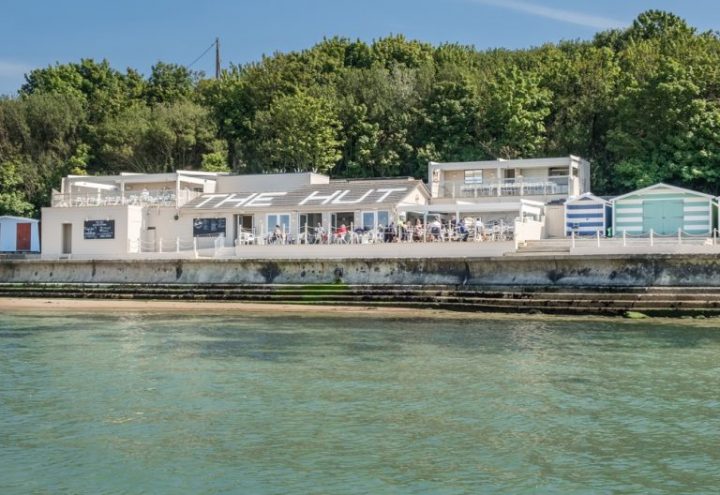 The Hut Sunseeker Charters
The Hut Sunseeker Charters. The Hut Colwell Bay Isle of Wight is one of our most popular destinations. Frequented bt celebrities and those from Chelsea amongst many other visitors. Solent Marine Events specialise in Sunseeker Motor Yacht Charters to take you from Southampton or Lymington to The Hut in Colwell Bay. Arrive in style onboard our luxury Sunseeker Predator Motor Yachts enjoy a fantastic lunch at The Hut and rejoin the waiting Sunseeker gently moored at anchor in Colwell Bay. Transportation from Sunseeker to shore is provided by The Hut in the form of a series of small rib craft.
Alternatively visit Yarmouth isle of Wight and travel to and from The Hut in a military style vehicle which adds a lot of fun to the day. Our fully crewed and catered luxury Sunseeker motor yachts are available at short notice. Enjoy a great time at The Hut Colwell Bay and in Yarmouth Isle of Wight with Solent Marine Events. The Hut Colwell Bay, The George Hotel Yarmouth Isle of Wight and Saltys Restaurant  in Yarmouth, Isle of Wight.
The Hut Sunseeker Charters Booking
Booking a Sunseeker charter to The Hut Colwell Bay Isle of Wight is easy with Solent Marine Events. Simply call or email us for a fixed price quotation. Once a deposit is paid you are guaranteed a luxury fully crewed Sunseeker Motor Yacht. Contact us for further information and details.