Corporate Team Building
Sunseeker Motor Yacht Charter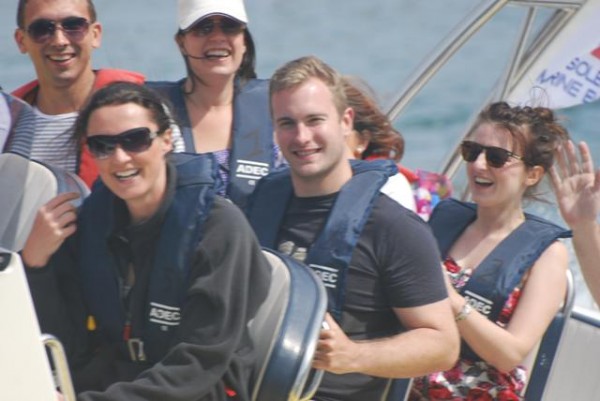 Corporate Team Building
Corporate team building exercises in The Solent UK are challenging and unique and enable teams to harmonise and bond quickly in an exciting and relaxed environment. Solent Marine Events provide a range of team building exercises including blind navigation challenges and treasure hunts across The Solent on a variety of different craft including luxury Sunseeker Motor Yachts, RIBs and Sailing Vessels. Our team are highly experienced in all aspects of leadership training and leading teams. Team building events usually finish with an awards ceremony held at The Hut Colwell Bay which has proven to be especially helpful in developing people.
Sunseeker Yacht Hire Lymington
Sunseeker yacht hire Lymington. Team building events are normally based in Lymington which is the most popular location for Sunseeker Yacht Charters. Solent Marine Events focus on Sunseeker Luxury Motor Yachts and also provide RIB's and other vessels for large groups.
Corporate Team Building
For further information about our team building events please
Contact our events team on 0845 689 9887 today.