Isle of Wight Festival 2018
Sunseeker Yacht Charter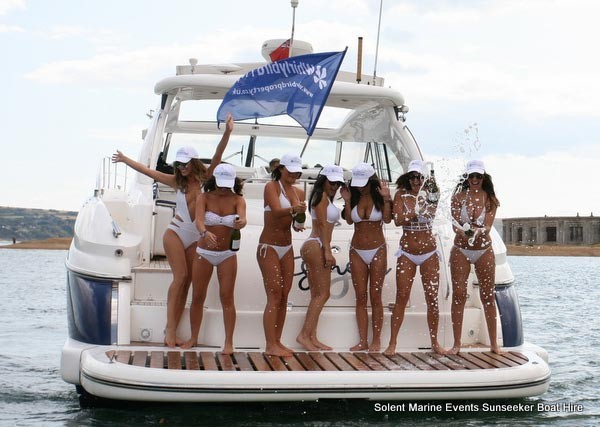 21st to 24th June 2018
Isle of Wight Festival 2018
Isle of Wight Festival 2018.  Charter a luxury Sunseeker Motor Yacht and arrive in the Isle of Wight in style for the 2018 Music Festival. The preferred transport of celebrities and bands. Cruise up the Medina River and moor at our dedicated anchorage for the perfect venue to enjoy the festival music.
Sunseeker Yacht Charter
Charter a luxury Sunseeker Motor Yacht for the 2018 Isle of Wight Festival which is held annually at Seaclose Park, Newport, Isle of Wight. Tens of thousands of fans gather over a three day period to watch iconic artists and up and coming performers. Neil Young in 2009, The Police in 2008 and Snow Patrol 2007.  The Isle of Wight Festival is a great opportunity to host corporate hospitality events for client entertainment.