Little Britain Cup Challenge Sunseeker Charter
Luxury Sunseeker Boat Hire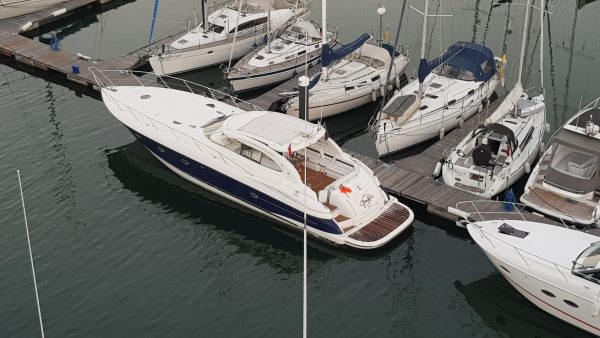 13th to 14th September 2019
Little Britain Cup Challenge Sunseeker Charter
Little Britain Cup Challenge Sunseeker Charter. Little Britain Challenge is an annual sailing regatta for the construction industry. Started in 1998 it now has more than 3000 competitors. It is a very popular day for corporate hospitality events and client entertainment as the sheer number of yachts racing and sailing in The Solent provide an exciting backdrop to a luxury Sunseeker motor yacht charters and company day.
Luxury Sunseeker Boat Hire
Luxury Sunseeker Boat Hire in the Solent is the perfect way to experience the excitement and action during the Little Britain Cup Challenge. Construction companies and businesses of all sizes take part on identical vessels and race against each other with enthusiasm during this fun day out in the solent.