Queens Diamond Jubilee Sunseeker Lymington Cruises from £150 pp
Limited Edition Sunseeker Luxury Motor Yacht Charters Lymington, Hampshire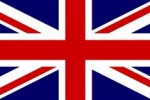 1st to 2nd June 2012
Solent Marine Events are delighted to offer Limited Edition Luxury Sunseeker Motor Yacht charter cruises during the Queens Diamond Jubilee weekend and over the bank holidays. Celebrate 60 years of English Monarchy on board a luxury Sunseeker Yacht and enjoy a private party for 10 guests in The Solent.  This is a unique opportunity to experience the Sunseeker Lifestyle for a special Queens Jubilee price from £150 per person fully inclusive.
Our Sunseeker Motor Yachts depart from Lymington, Hampshire on the edge of the New Forest.  You will have the opportunity to visit The Needles and other famous sights in the Solent.  The itinerary is as follows:
0930 Breakfast at the Bistro
1030 Join the Sunseeker Yacht, Captains safety brief
1230 Lunch – Yarmouth, Isle of Wight
1430 Solent and The Needles Cruise
1630 Lymington Marina
Call Solent Marine Events today to book your Queens Jubilee Sunseeker Charter Cruise for the special limited edition price from £150 per person fully inclusive.