Clipper Round The World 11-12 Race Finish Southampton
Sunseeker Charters to Follow the Racing Fleet's Arrival in The Solent 22nd July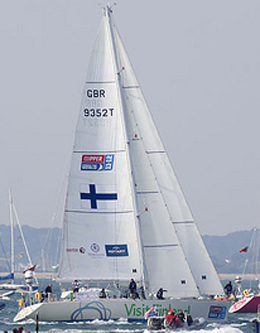 22nd July 2012
The Clipper Round The World Race started in Southampton with thousands of spectators present to observe their departure on the worlds longest ocean race.  The yachts will have covered almost 42,000 miles under sail.  The race is split into 8 legs and visits approximately 14 ports in 6 continents.  Around 500 people take part as crew during the course of the race.
The race returns to The Solent on the 22nd July 2012 passing  The Needles, Lymington,Cowes, The Hamble, Southampton Water and on to its final destination of Ocean Village, Southampton.
Join Solent Marine Events for a Sunseeker Charter on board one of our luxury motor yachts and be part of the welcome home celebration.  Follow the clipper yachts, feel the adrenalin and observe the crews skill and performance as these large ocean racing yachts make their way home after a year at sea.
Solent Marine Events Sunseeker Charters are perfect for Corporate Events, Team building and private charters for special occasions.  The Solent Marine Events Public Group Cruise is available for this event.
[youtube]4-PpU8MUbHE[/youtube]
Clipper Round The World Race 11-12 Sunseeker Charters to Southampton
Solent Marine Events offer Sunseeker Charters on luxury motor yachts to follow the arrival of the Clipper Round The World Race 11-12. Sunseeker Charters on luxury motor yachts are excellent for corporate events, teambuilding and private charters. Note individual tickets may be purchased for our special offer public group cruise. Hurry while spaces last.
Contact Solent Marine Events on 0845 689 9887 or Request a Quote today.