Yacht Management – MARPOL Annex VI
interesting article on yacht engine emissions regulations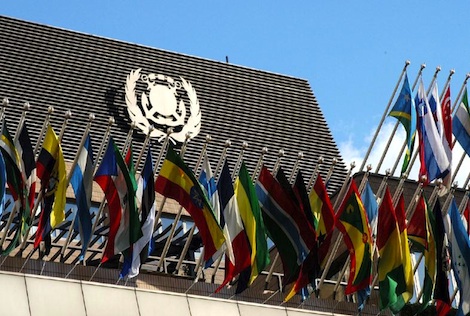 4th February 2012
Yacht Management – MARPOL Annex VI
Yacht Management – MARPOL Annex VI . IMO MARPOL Annex VI refers to Air Pollution and in a sense is like emission controls in cars.  Its aim is to reduce emissions from vessels main propulsion engines and applies to all Super Yachts with an engine output greater than 130KW.  Strict new targets have been set for emissions namely Sulphur SOx and Nitrogen NOx. Special Areas have been established where the emissions content is even more stringent, these are called Special Emissions Control Areas (SECA) for example the North Sea, Baltic, East and West Coast USA including US Carribbean Islands.
In future all vessels will have to be energy efficient and the IMO MARPOL introduces 2 mandatory mechanisms:
Energy Efficient Design Index (EEDI)
Ship Energy Efficiency Management Plan (SEEMP)
Applicable to all vessels of and above 400 gross tons
In force 1 January 2013
The challenge for Super Yacht builders including Sunseeker, Ferretti, Pershing, Azimut and Overmarine is literally space on board.  Super Yachts in the 30M to 40M range with relatively high powered engines and low space will require additional exhaust gas scrubbing equipment, for example Selective Catalytic Reduction (SCR), which will require entirely new equipment in the engine room such as Urea Tankage and delivery piping.
The additional equipment will literally encroach on guest space and when combined with the new Maritme Labour Convention 2006 (MLC)  which comes into force in August 2013 could effectively result in the relatively smaller high-performance yachts being unviable by increasing both the crew spaces (MLC) and engine room space (MARPOL).
The major manufacturers Sunseeker, Pershing, Ferretti, Azimut, Overmarine and Leopard are lobbying the IMO through The International Council of Marine Industry Associations (ICOMIA).
Solent Marine Events - Professional Super Yacht Management
Solent Marine Events specialise in luxury Sunseeker Motor Yachts and all aspects of managing Sunseeker Motor Yachts and other Large Motor Yachts. Our staff are professional MCA Master Mariners and are available to assist in Super Yacht manning for Captains and crew. We are specialists in Maritime Law, ISM and Certification
Contact Solent Marine Events on +44 845 689 9887 or Request further information