50th Birthday Party Sunseeker
a great day out with family and friends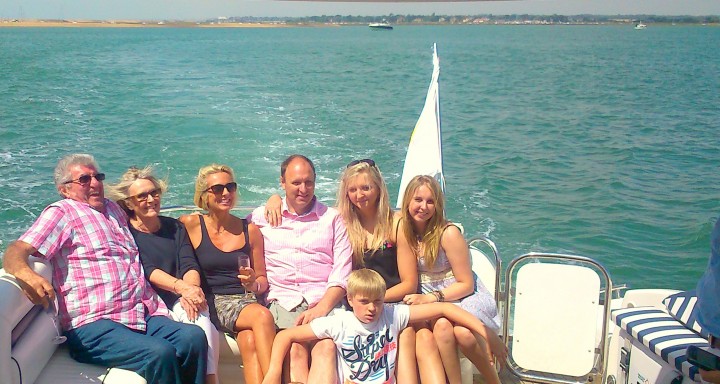 8th July 2014
50th Birthday Party Sunseeker
50th birthday party Sunseeker. Friday 4th July 2014 on board a luxury Sunseeker motor yacht with Solent Marine Events.  3 generations celebrated a 50th birthday party.
"Dear Jxxx & Jxxx
We would like to thank you both for such a wonderful day.  It was just like being on a friends boat rather than a charter.We hope to see you again in the future.Many thanks and best regards, Jxxx Dxxxx"
A beautiful day in The Solent, crystal clear waters and a great lunch at Salty's followed by a fast cruise on a luxury Sunseeker Motor Yacht proved to be the ideal 50th birthday party celebration with family and friends.
Solent Marine Events own Sunseekers and you can deal direct to ensure the best possible value.  Our staff are friendly and helpful and can recommend some great venues for your birthday party on a luxury yacht