Clipper Round The World Race
sunseeker predator at the finish line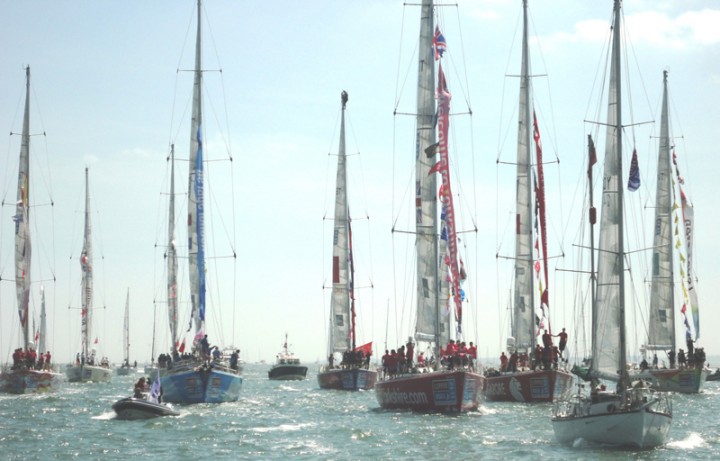 23rd July 2012
Clipper Round The World Race
Clipper Round The World Race. Sunday 22nd July 2012 at approximately 1145 saw the official return of the Clipper Round the World Yacht Race.  Solent Marine Events were selected to host a VIP event on board a luxury Sunseeker Predator Motor Yacht and in particular to welcome De Lage Landen who came 3rd in this 40,000 global yacht race.
Our Luxury Sunseeker Motor yachts are spacious and comfortable and uniquely have the power and maneuverability to get close up to the action.  The 10 boats were met just off Hamble Point and Solent Marine Events were well placed to offer our guests a fantastic view of the clipper fleet and great photo opportunities.
On arrival at Ocean Village Southampton, thousands of people lined the banks of the river to greet the boats accompanied by a spectacular flotilla of boats.