Scattering Ashes at Sea
discrete burial at sea for Cremated Ashes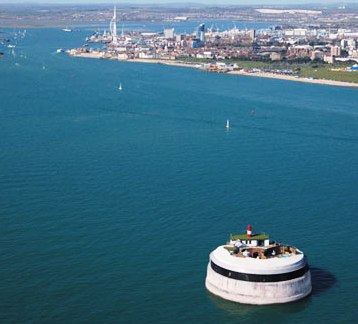 2nd April 2010
Scattering Ashes at Sea
Scattering Ashes at Sea. There is no need to have a special licence to scatter ashes at sea. Solent Marine Events recently undertook a burial charter at sea, a sad occasion on the face of it. However the bereaved family were delighted with the facilities onboard the luxury Sunseeker Motor Yacht and the tact and diplomacy exhibited by the professional charter crew. It had been almost 8 months since their loved one passed away, a former naval commander and famous yachtsman whose wish was to be scattered of The Needles and Alun Bay, Isle of Wight.
Solent Marine Events provided a luxury Sunseeker Motor Yacht, from Lymington, Hampshire with a large submersible swim platform which can be lowered to within a few inches of the waters edge. A unique feature of Sunseeker Yachts the lowered swim platform provides the perfect vantage point and enabled the family to easily scatter the ashes just above the sea surface.
As the ashes slowly sank they made a kaleidoscope pattern in the clear blue sea and during the silence everyone onboard the luxury Sunseeker Motor Yacht reminisced about the life of their loved one.
Back into the spacious, luxurious and centrally heated cockpit and the guests opened their champagne to toast and celebrate the scattering of ashes of The Needles, Isle of Wight and the fulfilment of a dying wish from someone special.
A Luxury Sunseeker Motor Yacht is the ideal luxury motor yacht for scattering ashes at sea as it is large, luxurious and climatically controlled making it useable at any time of year.