Sunseeker Launch Superyacht Division
Yachts from 38ft to 161ft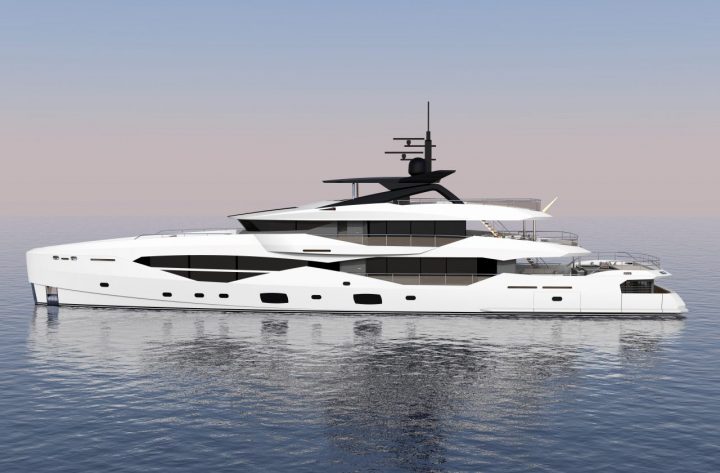 23rd December 2019
Sunseeker Launch Superyacht Division
Sunseeker launch Superyacht Division. The new Superyacht Division will be focused on yachts from 101ft to 161ft in aluminium and composite materials. The Superyacht division was formally launched at the Monaco Boat Show and underpins a new strategic direction for Sunseeker who have plans to double their yacht range from 11 to 22 different models. However, all will benefit from the superb attention to detail and top quality that is synonymous with the Sunseeker brand. Interestingly Sunseeker have manufactured and launched more than 136 Sunseeker Yachts with an overall length exceeding 100ft since early 2000.
Sunseeker Yacht Design
Sunseeker yacht design. Sunseeker designs most of the vessels in house and has established a partnership with both Pendennis and ICON shipyards for the first two superyachts. The new Sunseeker 133 Yacht will be constructed in GRP by Sunseeker Poole and then transferred to the Pendennis shipyard for final completion. The Sunseeker 161 Predator will be made of aluminium and be built at the ICON shipyard. Sunseeker Poole are committed to the new superyacht division and plan to invest more than £60 million over the next 3 years.
Solent Marine Events
Solent Marine Events are Sunseeker charter specialists in The Solent UK and look forward to driving the new Sunseeker superyachts.